Nuna | SENA Aire Playard
UPCs:
3748767, 8719743748774, ...
Manufacturer #s:
TC04512ASP, TC04512CVR, ...
Put up. Put down. Transform any room into baby's room—in seconds. Whether it's a family get-together or baby's first holiday by the sea, SENA aire is your indispensable travel companion.
$400.00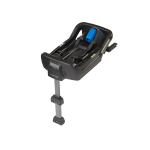 Nuna | RAVA Convertible Carseat
by Nuna
UPCs:
8719743742963, 8719743742970, ...
Manufacturer #s:
CS05103CVR, CS05103GRN, ...
Nuna's convertible car seat for children 5-65 lbs, does forward and rear facing.
$550.00